Tiny Tots Speech Pathology
Supporting your child to maximise their potential!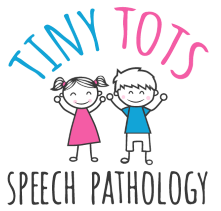 How Tiny Tots Speech Pathology can help
Tiny Tots Speech Pathology supports children aged 0-7 years to develop their communication and feeding skills through enjoyable, evidence-based therapy.
About Tiny Tots Speech Pathology Adelaide
Speech Pathology support to suit your family
Tiny Tots Speech Pathology specialises in supporting children from birth to 7 years of age, to develop their feeding and communication skills. Our mission is to empower young children to be competent eaters and effective communicators, maximising their potential in life.
Tiny Tots Speech Pathology welcomes families from all over Adelaide to visit us at our clinic room based at the Darlington Medical Centre. We also offer mobile appointments at location of your choice, within a 20 km radius of the Darlington Medical Centre, at no additional cost. Mobile appointments are available at a location of your choice, including in your home or at your child's School, Kindergarten or Childcare Centre. In addition, we offer teletherapy appointments, where therapy is delivered through video conferencing. When planning appointments, you can choose the location that works best for your family.
When delivering therapy, we consider your child's interests and incorporate these into our sessions. This helps to keep your child motivated and enables them to learn whilst having fun.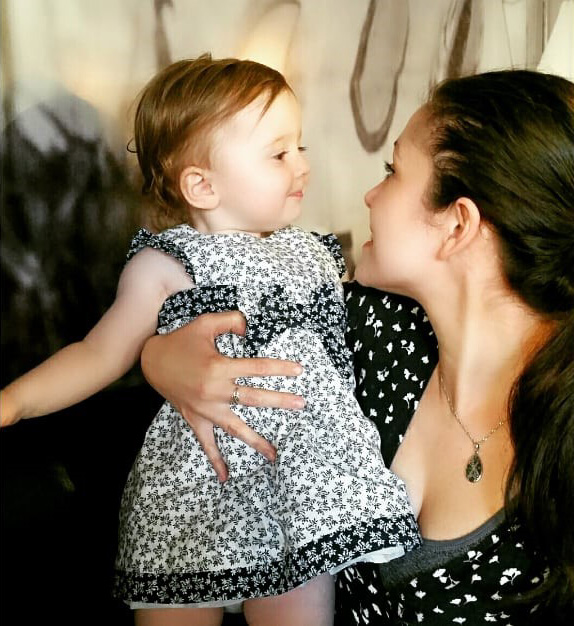 Family – Centred Speech Pathology Practice in Adelaide
At Tiny Tots Speech Pathology, we know that every child is unique and so therapy sessions are tailored to meet the needs of your child. We take a family-centred approach, recognising that parents and carers are the experts when it comes to their children. Therefore, we work on the goals that matter the most to you and your child and understand the importance of building good rapport in order to see the best outcomes.
Since research shows that children learn best through play, Tiny Tots Speech Pathology makes therapy sessions fun and enjoyable. We provide evidence-based practice and keep up to date with the latest Speech Pathology research.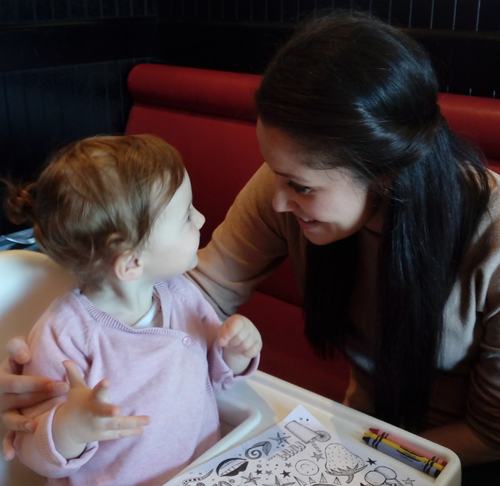 Our Principal Speech Pathologist
Tiny Tots Speech Pathology is managed by Senior Speech Pathologist, Kendal Hyland. Kendal completed the Bachelor of Speech Pathology at Flinders University, graduating in the top 15% of all university graduates world-wide. She is registered with Speech Pathology Australia as a Certified Practising Speech Pathologist and undertakes regular professional development to maintain this status.
Kendal has worked for both government and not-for-profit organisations in South Australia and Queensland. She has clinical expertise in the areas of complex mealtime management and early speech and language intervention, for children from birth to 7 years of age.
Having worked in the disability sector, Kendal has experience working with children with medical and learning diagnoses including Global Developmental Delay, Cerebral Palsy, Sensory Processing Disorder, Gastrostomy Tubes, Down Syndrome and Autism Spectrum Disorder.
Strengths – Based Support
Kendal believes in empowering parents to support their child by equipping them with the strategies to improve their child's communication and feeding skills. She takes a holistic, family-centered and strengths-based approach to therapy by recognising each child's strengths and building on their existing skills.
Kendal believes that every child has the right to a voice and the opportunity to fulfil their potential in life. She is motivated to see her clients achieve their communication and feeding goals and enjoys celebrating their successes!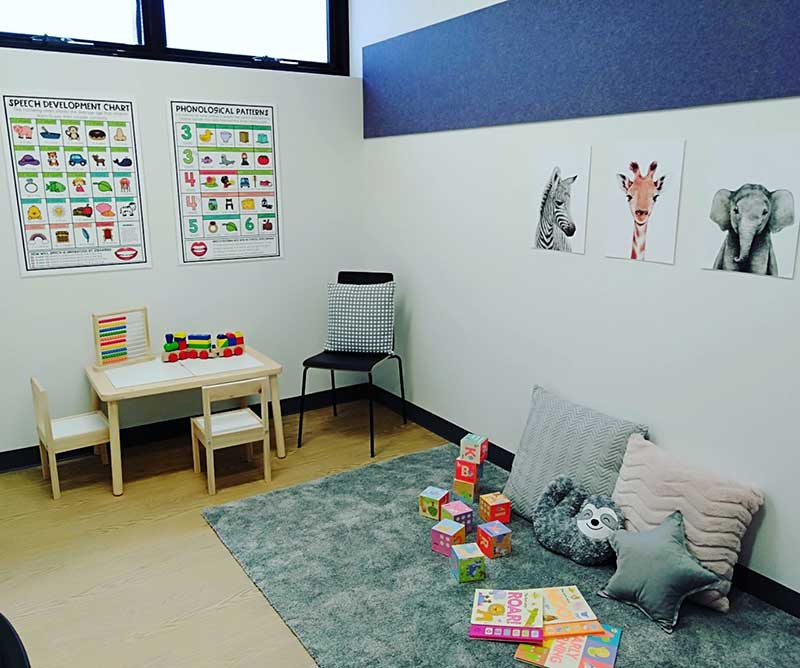 Tiny Tots Speech Pathology offers therapy services at a location of your choice. There are many benefits of in-home therapy for your family including:
Saving your time and money travelling to and from appointments
A familiar environment for your child, which facilities learning and positive therapy outcomes
The opportunity to more easily involve all family members in therapy sessions
The option to use your child's toys in therapy sessions, reducing your need to buy additional resources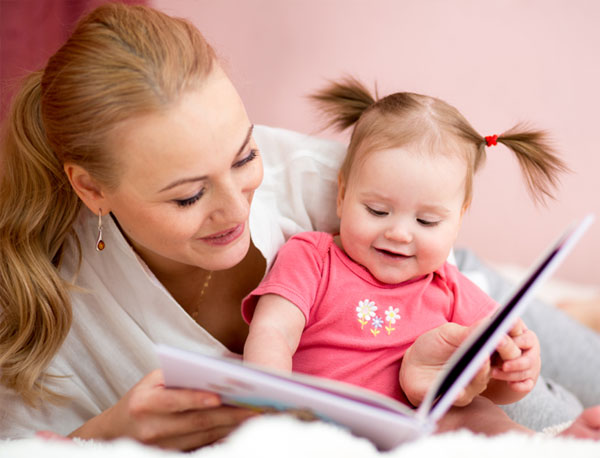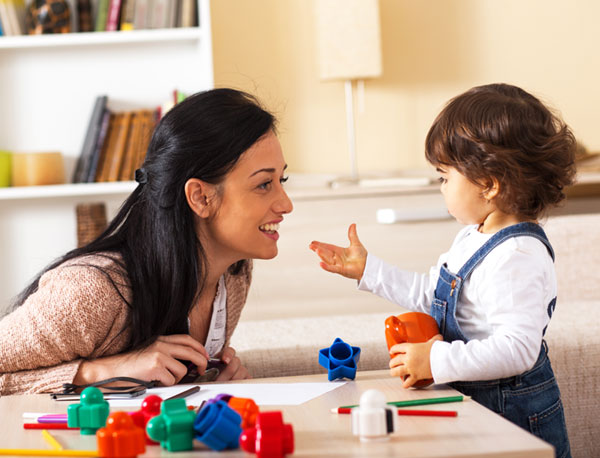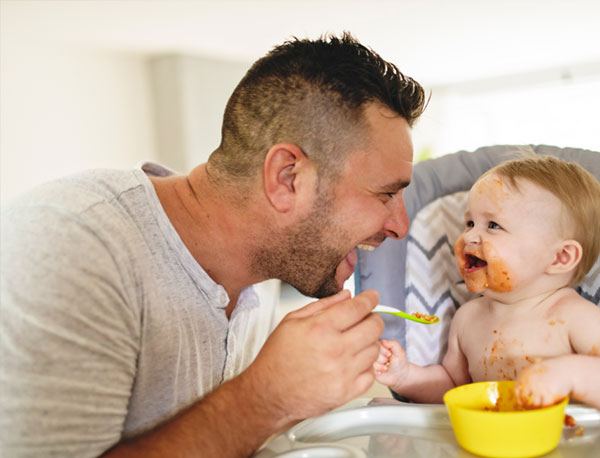 FAQs about our Speech Pathology Services in Darlington, Adelaide
Should I wait to see if my child's feeding / communication improves before booking a Speech Pathology appointment?
It is recommended to seek assistance as soon as possible, as early intervention can contribute to better outcomes for your child. We will assess your child's skills and advise whether your child will benefit from Speech Pathology. 
How long will my child need therapy for?
Every child is different, and the duration of therapy depends on your child's individual needs and the time it takes for them to achieve their goals.
How do I find out if my child is eligible for a rebate through Medicare for Speech Pathology sessions?
Visit your GP and discuss your child's needs and whether they are eligible for the Chronic Disease Management (CDM) Program, which entitles them to a rebate for five Speech Pathology sessions. Your child does not need to have a chronic illness to be eligible but must have a need for Speech Pathology support. See the document Speech Pathology and the CDM Program for information that may assist your GP in determining your child's eligibility. You can also assist your GP by providing them with the Referral form for the CMD Program.
Does my child need a referral to access Speech Pathology services?
A referral is helpful but not necessary. If you are concerned about your child's communication and/or feeding you can contact us directly and book an appointment without a referral.
Can my child's sibling/s be present for Speech Pathology sessions at home?
Yes. Siblings are welcome to be involved in therapy sessions as much or as little as you would like.
Can I claim Speech Pathology on my private health insurance?
You will need to check with your insurance company to see whether Speech Pathology is included in your package. If it is, you will be able to claim the amount that you are eligible for. However, please note that you cannot make claims through both Medicare and your private health insurer for the same appointment.
Why choose Tiny Tots Speech Pathology?
Tiny Tots Speech Pathology:
Is a registered Medicare Provider.
Is a registered Private Health Provider.
Specialises in working with young children.
Provides Play-Based, Strengths-Focused, Family-Centred Practice.
Has Membership with Speech Pathology Australia.
Is qualified to deliver the Lidcombe Program.
Has membership with The Hanen Program.
Tiny Tots Speech Pathology's values
To achieve excellence through outcomes.
To build on every child's strengths and celebrate their successes.
To create a supportive environment for children and their families.
To provide therapy that is tailored to the needs of each family.
To empower parents to support their children by providing education and training.
Tiny Tots Speech Pathology's Philosophy
Evidenced based practice leads to positive outcomes.
We provide therapy that is based on research evidence as well as professional experience to help your child to achieve their goals.
Parents know their children best.
Parents know their child best, therefore we listen to parents and work together to provide the best possible support.
Children learn best when they are relaxed and comfortable.
Our aim is for children to learn through having fun and enjoying therapy.
Together we can achieve more.
When parents and caregivers take an active role in their child's therapy, goals can often be reached more quickly, and parents are empowered with the skills and knowledge to help their child to maximise their potential.
Tiny Tots Speech Pathology on Instagram
Contact Tiny Tots Speech Pathology Adelaide
Please contact Tiny Tots Speech Pathology for a free 15 minute, no-obligation, phone consultation to discuss your child's needs.
Opening hours: Mon – Fri 8am – 6pm
Darlington Medical Centre
1513 – 1517 Main South Road
Darlington
SA 5047
If you are a passionate Speech Pathologist and would like to join our team, please send your resume to admin@tinytotsspeechpathology.com.au